Spread across two specialized sites, our state-of-the-art solutions offer the full range of expertise and highest possible level of excellence in printing, environmental design, packaging and prototyping. Our specialists are available for any questions or requests you may have.
Preparation
— Prepress

— Colour retouching

— Preparation of files for printing

— Layout

— Packaging

exploration and development

— Proofing

— Prototyping
Printing
— Digital printing

— HP Indigo printing

— UV and LED offset printing

— Printing on synthetic materials

— Screen printing

— Special inks

iridescent, pearlescent, soft touch, sand, glow in the dark, thermoreactive

— Printing on metallic materials

— Mirror effect

— Lenticular printing
---
Finishing (in-house)
— Varnish

matt, gloss, embossed

— Matt/gloss contrast

— Drip off coating

— Embellishments

— Special shaping/forming

— Embossing

— Metal spinning

— 3D effects

— Hot foil stamping

— Holographic effects
— Cutouts

— Scoring

— Perforations

— Laser cutting

— Various folding

— Folding and gluing

— Lamination

— Binding

saddle stitch binding, perfect binding, case binding, special bindings

— Finishings
Logistics
— Logistics

— Storage

— Shipping

— Delivery
---
We are by your side from start to finish for every project.
Our specialists are here to support you from technical advice to printing, from design to assembly of your models.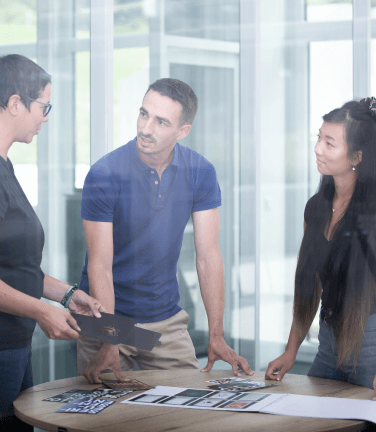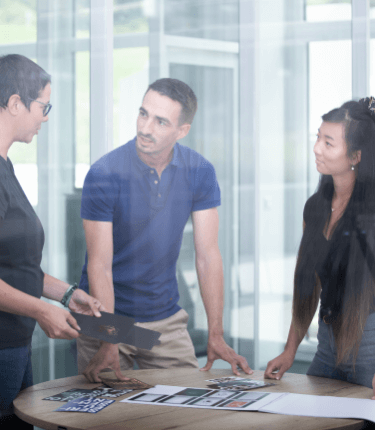 Polythink, our custom-made solutions for your complex projects.
Are you looking for advanced support in packaging prototyping and security solutions? The experts at Polythink would love to hear about your project.
Learn more